双语热点:不寻常的奥运会:东京奥运会有哪些"与众不同"
关注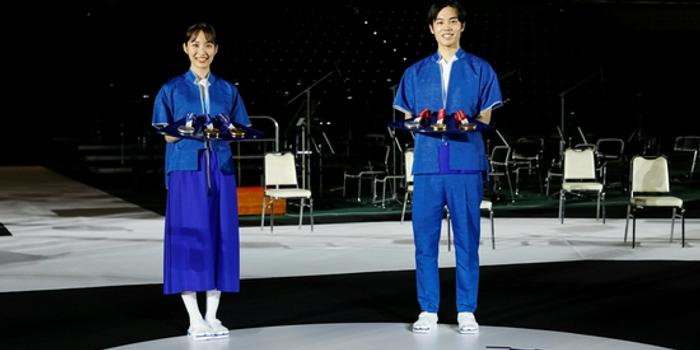 这注定将是一届不同寻常的奥运会,由于持续的新冠疫情,东京奥运会采用了一些新规则和不寻常的做法。"自助式颁奖"、禁止对球吹气,纸板床……为了打造一届安全的运动会,疫情防控条例陆续出台,让奥运赛场不复从前。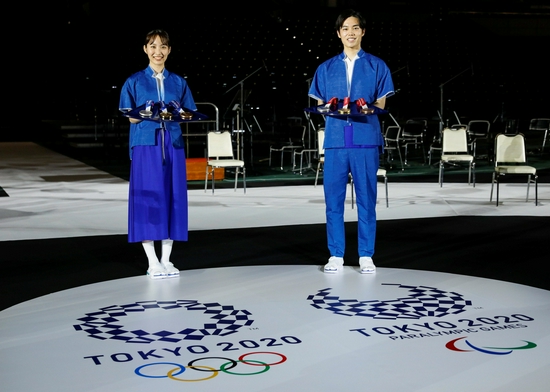 Unusual Olympics: What makes Tokyo 2020 different
Because of the ongoing COVID-19 pandemic, with several people having tested positive, the 2020 Tokyo Olympics have adopted some new rules and unusual practices. This stands as a reminder that, as the athletes strive for medals, everyone wins by ensuring the safety of all participants.
由于持续的新冠疫情,有些人员的新冠病毒检测结果呈阳性,2020 东京奥运会采用了一些新规则和不寻常的做法。这提醒我们,在运动员争夺奖牌的过程中,确保所有参与者的安全,就是每个人最大的胜利。
Winners will put on their own medals by themselves
获胜者将"自助式颁奖"
On July 14, International Olympic Committee (IOC) chairman Thomas Bach said winners themselves will pick up their medals and put them on in order to prevent and control the COVID-19 pandemic. They will not shake hands or hug. Winners and awardees are required to wear masks.
7 月 14 日,国际奥委会 (IOC) 主席托马斯·巴赫 (Thomas Bach) 表示,获胜者将亲自拿起奖牌,佩戴在脖子上,以预防和控制新冠疫情。他们不会握手或拥抱。获奖者和获奖者必须戴口罩。
Athletes forbidden from engaging in some typical habits
运动员的一些习惯将被禁止
In order to prevent the spread of COVID-19, some of the athletes' typical habits will be forbidden. For example, Liu Guoliang, president of the Chinese Table Tennis Association, said during an interview that players will not be allowed to touch the tables by hand or towel, or blow on the balls. These behaviors are subconscious habits for table tennis players during matches.
为了防止新冠传播,运动员的一些习惯将被禁止。例如,中国乒乓球协会会长刘国梁在接受采访时表示,不允许球员用手或毛巾接触桌子,也不允许对球吹气。这些行为是乒乓球运动员在比赛中的潜意识习惯。
Liu Shiwen, Chinese table tennis player, admitted it was hard to adapt to the new rules at the beginning, but she has to follow them since they are implemented during Tokyo 2020.
中国乒乓球运动员刘诗雯承认,新规则一开始很难适应,但自从东京奥运会开始实施后,她必须遵守这些规则。
Only three venues allow audiences, but digital measures adopted
只有三个场馆允许观众入内
Due to the spread of COVID-19, audiences are only allowed in three venues, which will hold track cycling and football matches. However, for those venues which have banned audience members, the IOC said they are considering using a system that can transfer the sound of applause to allow interaction.
由于新冠疫情,东京奥运会只有三个场地允许观众入内观看,这三个场地将举办场地自行车比赛和足球比赛。不过,对于那些禁止观众入场的场馆,国际奥委会表示,他们正在考虑使用鼓掌声音以进行互动的系统。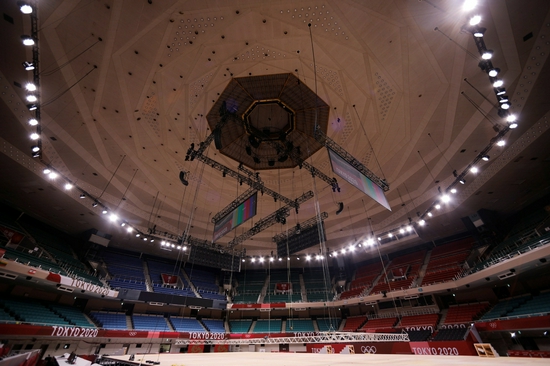 Besides, according to Bach, screens with online audiences watching matches could be placed in venues, so supporters can cheer for their favorite teams. Audience members are encouraged to shoot videos and share them with the whole world. Athletes also are provided opportunities to communicate with their families and fans after matches.
此外,根据巴赫的说法,可以在场馆中放置在线观众观看比赛的屏幕,这样支持者就可以为自己喜欢的队伍加油。鼓励观众拍摄视频并与全世界分享。运动员也有机会在赛后与家人和球迷交流。
New norm for media interviews
媒体采访新规范
A new norm for media interviews has been instituted, keeping teams isolated in "bubbles" from the outside world over concerns for their health and safety amid the pandemic.
奥组委制定了媒体采访的新规范,目的是让运动员在疫情期间隔绝在"防疫气泡"中,从而保证他们的健康和安全。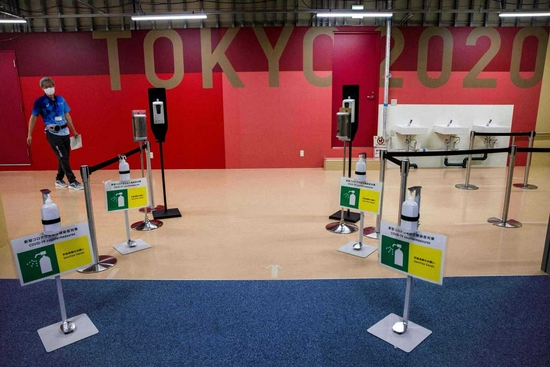 Two COVID-19 tests must be carried out within 96 hours before arriving in Japan. In the first 14 days after landing, media personnel cannot use public transport, and will only be allowed to go to the venues and business addresses submitted prior to their arrival. During their stay in Japan, they will be monitored through the GPS function of their smartphones.
所有人员必须在抵达日本前 96 小时内进行两次核酸检测。落地后14天内,媒体人员不得使用公共交通工具,只能前往预先提交的场地和商业场所。在日本逗留期间,他们将通过智能手机的 GPS 功能受到监控。
Renewable materials
可再生材料的使用
Tokyo 2020 will be the first to build an Olympic Village using renewable materials, adopting the concepts of "reduce", "reuse" and "recycle" as one of the leading themes of the Olympic Games, reflected in many aspects of the event.
东京奥运会将率先使用可再生材料建造奥运村,将"减量化"、"再利用"和"循环利用"的理念作为奥运会的主导主题之一。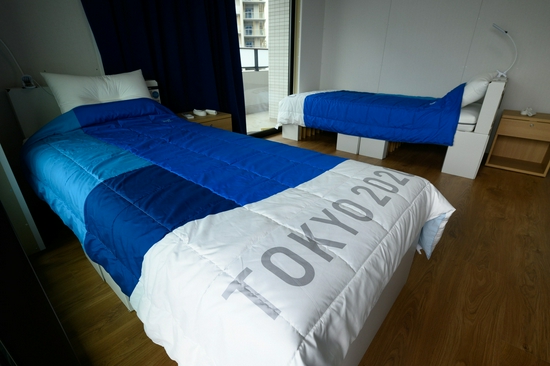 Paperboard beds stand out among the achievements. More than 100 podiums are made of waste household plastics. Gold, silver and bronze medals are made from recycled mobile phones.
纸板床从这些再生材料中脱颖而出,此外,还有采用废弃的家用塑料制成的100多个讲台,由回收的手机制成的金、银、铜牌。
The buildings at the Olympic Village Square, which are made of wood, will be disassembled and transported back to their "hometowns" for reuse after the Games.
奥运村广场的木结构建筑将在奥运会结束后被拆解运回"故乡"重新利用。