China's Chen Yufei wins gold in badminton women's singles at Tokyo Olympics

关注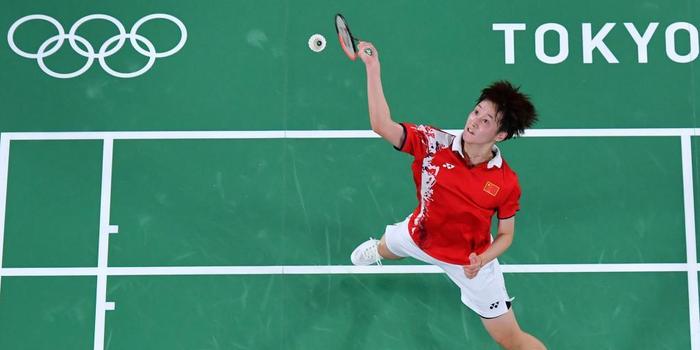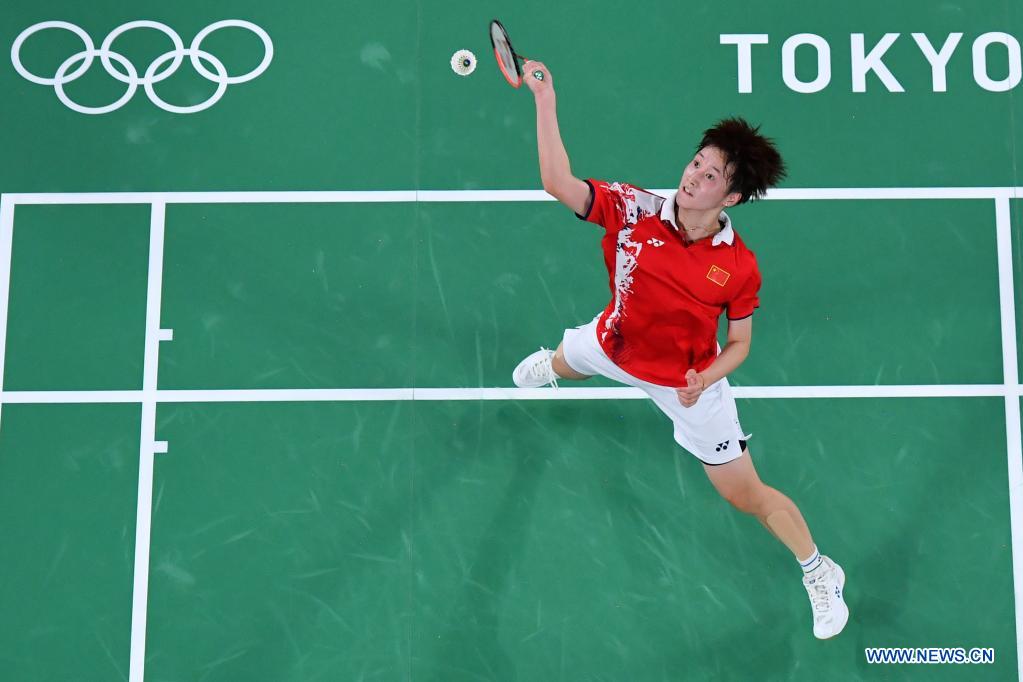 China's Chen Yufei hits a return during the women's singles final of badminton against Tai Tzu-Ying of Chinese Taipei at the Tokyo 2020 Olympic Games in Tokyo, Japan, Aug. 1, 2021. (Xinhua/Xu Zijian)
TOKYO, Aug. 1 (Xinhua) -- China's top seed Chen Yufei defeated Chinese Taipei's world No.1 Tai Tzu-ying in badminton women's singles final to win the gold medal at the Tokyo Olympics here on Sunday.
Scores seesawed from the onset before Chen led from a 17-17 tie to 21-18. Chen raced to a 11-8 lead in the second game, but Tai recovered from 12-14 down to win 21-19. In the decider, Chen dominated to clinch a 21-18 victory, thus winning the final 2-1.
Chen, 23, who is a two-time bronze medalist at world championships, harvested her first Olympic gold in her Olympic debut.
Ealier in the day, India's No.7 Pusarla Venkata Sindhu beat Chen's teammate He Bingjiao 21-13, 21-15 to bag the bronze. Enditem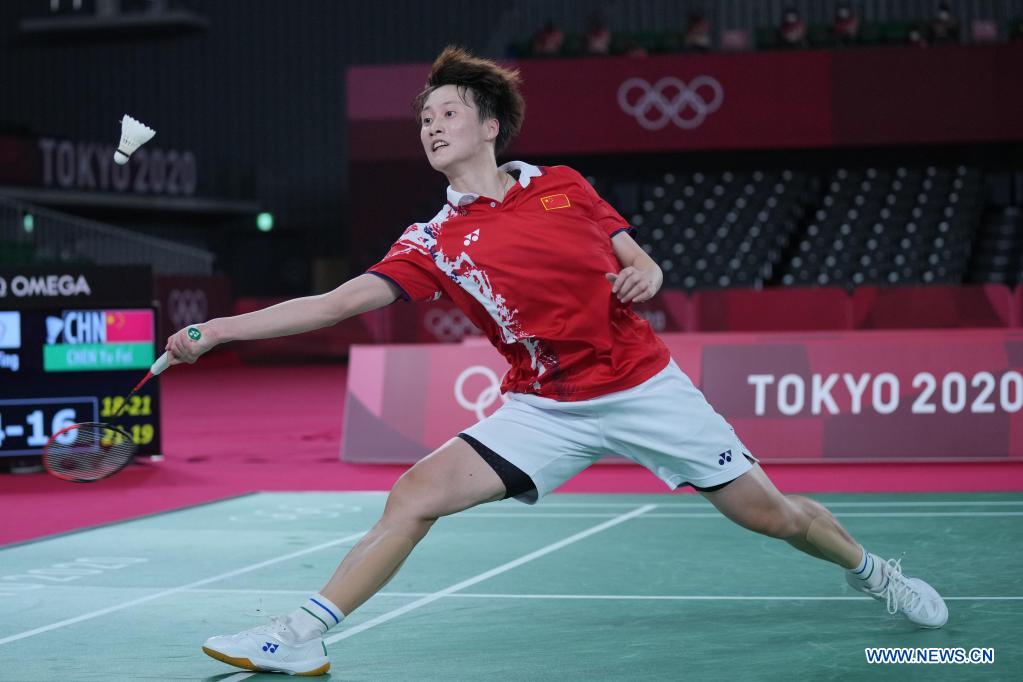 China's Chen Yufei hits a return during the women's singles final of badminton against Tai Tzu-Ying of Chinese Taipei at the Tokyo 2020 Olympic Games in Tokyo, Japan, Aug. 1, 2021. (Xinhua/Xue Yubin)
Tai Tzu-Ying of Chinese Taipei hits a return during the women's singles final of badminton against China's Chen Yufei at the Tokyo 2020 Olympic Games in Tokyo, Japan, Aug. 1, 2021. (Xinhua/Xu Zijian)
China's Chen Yufei celebrates the victory after the women's singles final of badminton against Tai Tzu-Ying of Chinese Taipei at the Tokyo 2020 Olympic Games in Tokyo, Japan, Aug. 1, 2021. (Xinhua/Xu Zijian)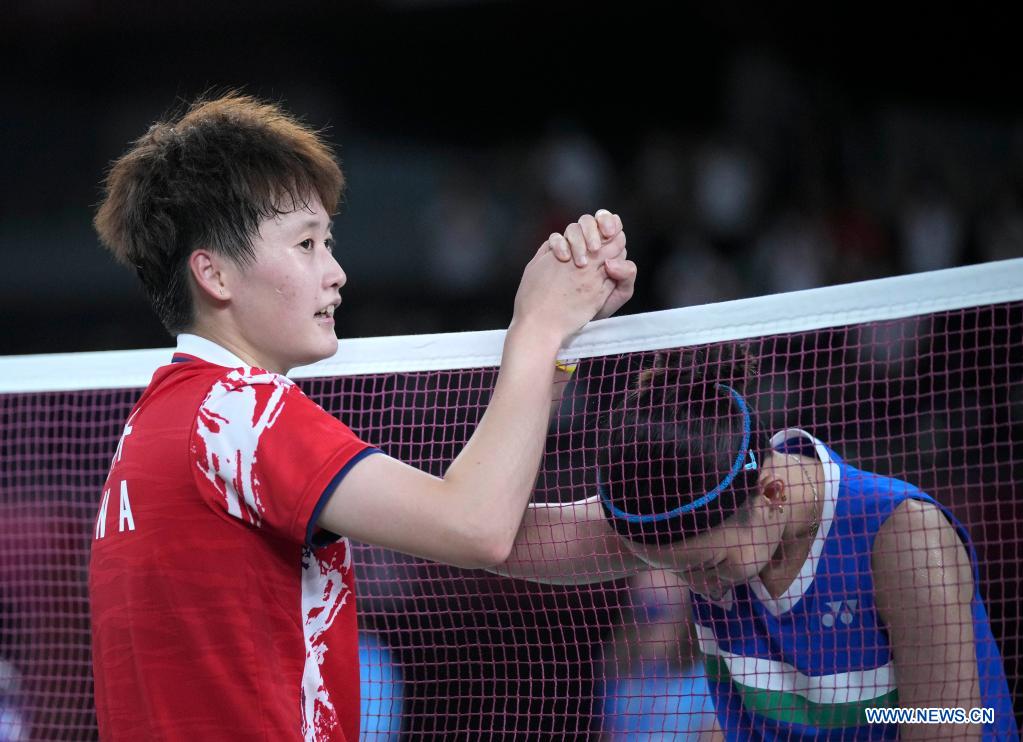 China's Chen Yufei (L) and Tai Tzu-Ying of Chinese Taipei greet each other after the women's singles final of badminton at the Tokyo 2020 Olympic Games in Tokyo, Japan, Aug. 1, 2021. (Xinhua/Xue Yubin)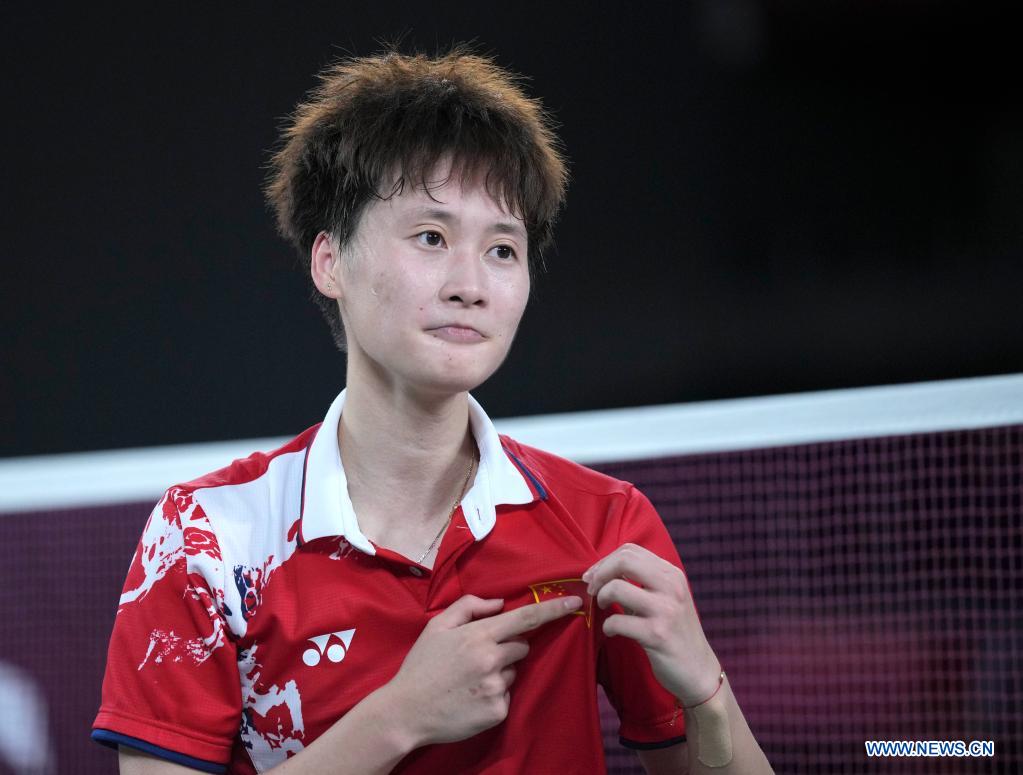 China's Chen Yufei celebrates the victory after the women's singles final of badminton against Tai Tzu-Ying of Chinese Taipei at the Tokyo 2020 Olympic Games in Tokyo, Japan, Aug. 1, 2021. (Xinhua/Xue Yubin)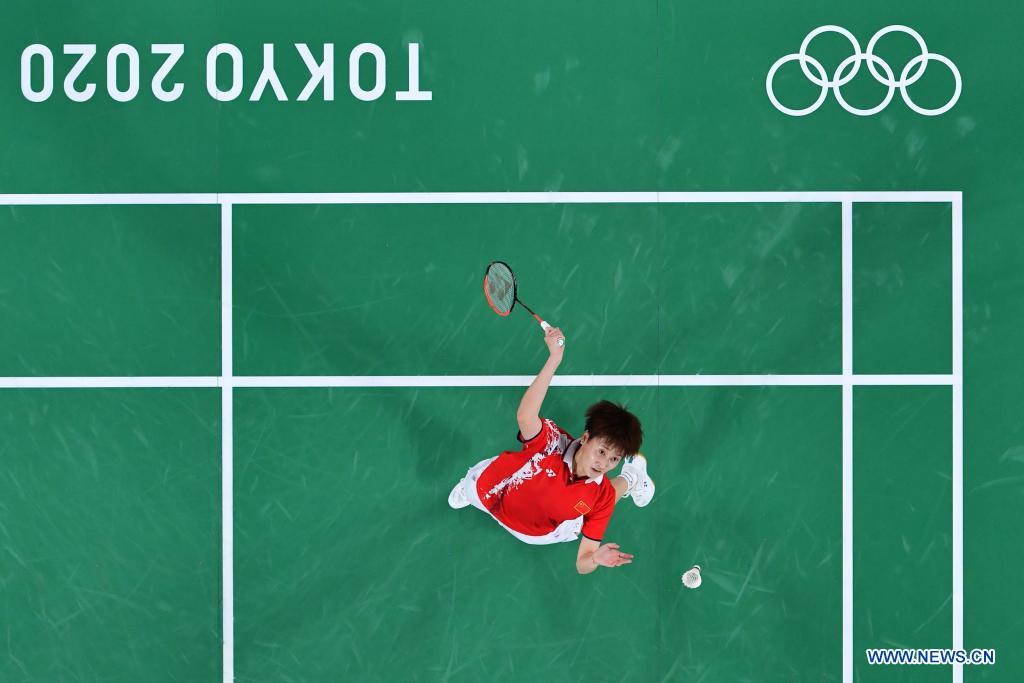 China's Chen Yufei hits a return during the women's singles final of badminton against Tai Tzu-Ying of Chinese Taipei at the Tokyo 2020 Olympic Games in Tokyo, Japan, Aug. 1, 2021. (Xinhua/Xu Zijian)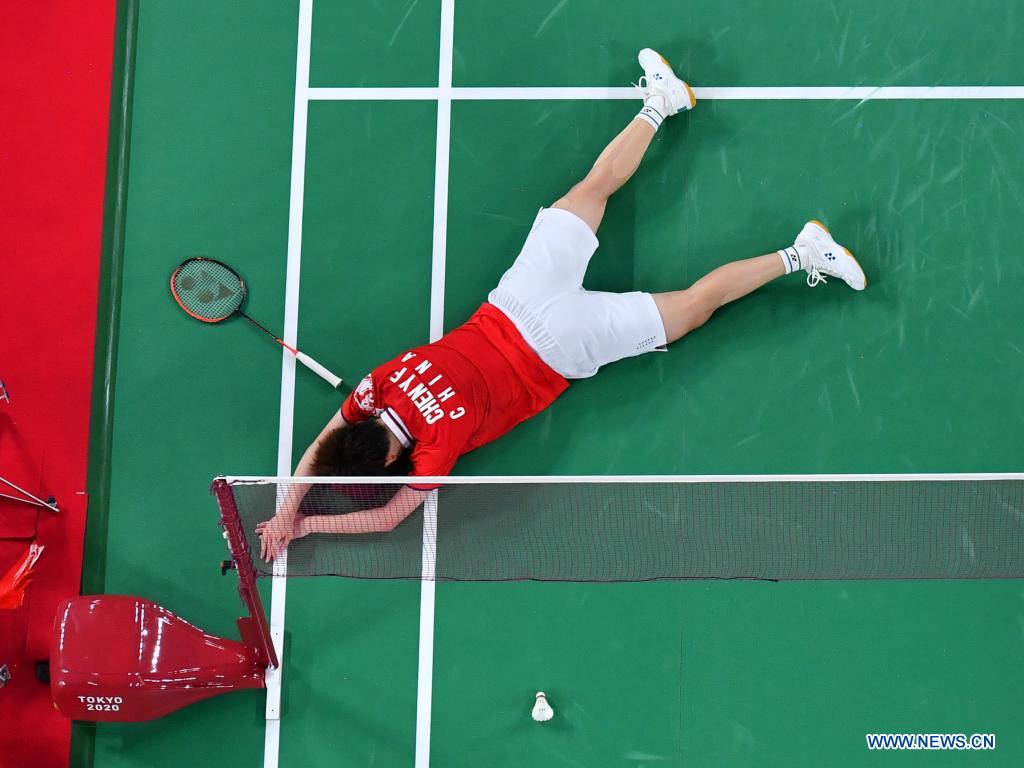 China's Chen Yufei celebrates the victory after the women's singles final of badminton against Tai Tzu-Ying of Chinese Taipei at the Tokyo 2020 Olympic Games in Tokyo, Japan, Aug. 1, 2021. (Xinhua/Xu Zijian)