Torrential rain, deadly floods cause heavy casualties in Western Europe, triger reflection

关注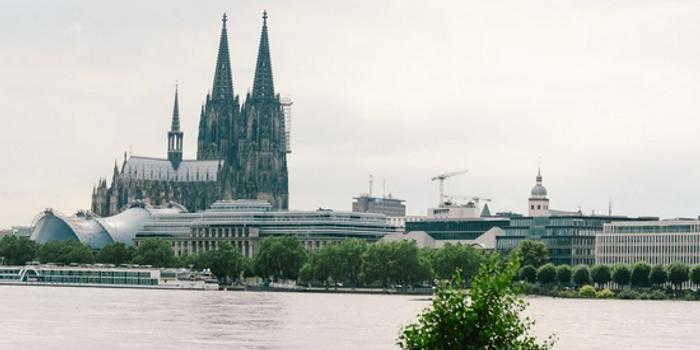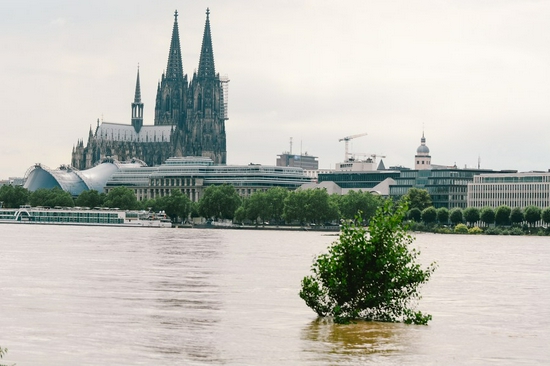 BERLIN, July 21 (Xinhua) -- With at least 194 people killed and hundreds missing, deadly flash floods incurred by heavy rain are continuing to wreak havoc on large swaths of Western Europe.
As people are still reeling from the devastating disaster, losses and damage inflicted by a lack of preparation for extreme weather and deteriorating climate conditions are prompting more to reflect on the question: Can lessons be drawn from this calamity to lead to better preparation before the next one happens?
"NO ONE WAS PREPARED FOR THIS"
By late Monday, the floods triggered by raging rains had killed at least 163 people in Germany and 31 in Belgium.
In Germany, many houses were destroyed, electricity and communication lines disrupted, and bridges and roads stacked with debris. Germany's army, fire brigade, Red Cross staff and volunteers are working round the clock to clean up damage, as seen by Xinhua in the worst affected town of Schuld in Rhineland-Palatinate on Monday.
German Chancellor Angela Merkel who traveled last Sunday to Schuld and nearby Adenau, said, "The German language hardly has words for the devastation that has been wrought here."
German Finance Minister Olaf Scholz told the newspaper Bild am Sonntag that the German government will earmark over 300 million euros (353 million U.S. dollars) in relief and billions of euros for fixing collapsed houses and damaged streets.
Joerg Asmussen, general manager of German Insurance Association, said in a statement last Friday that with storms, floods, heavy rain and hail experienced in Germany so far, this year could turn out to be one of the most damaging since 2013, adding that heavy rain and hail in June alone caused an estimated insured loss of 1.7 billion euros (2 billion dollars) in Germany.
According to a report provided by insurance and reinsurance giant Aon, the July 12-15 flooding alone is expected to result in an economic cost exceeding 1 billion euros (1.2 billion dollars).
In Belgium, according to the country's crisis center, 163 people were still missing as of Sunday. Around 120 cities and towns were affected by the floods and nearly 40,000 families still have no access to electricity after days of torrential rains and burst rivers that had been unseen in Belgium for almost 200 years.
A resident of Verviers in his 40s, who only gave his name as Laurent, said it was the first time in his life that he had witnessed "nature" wreak such havoc in this Walloon town in eastern Belgium. "I won't want to incriminate or lay blame on anyone ... no one was prepared for this," he told Xinhua.
In Switzerland, the government of the city of Fribourg has announced that the water networks of 11 municipalities in the Sarine district have been contaminated with faecal germs following recent heavy rain.
"I am sad and shocked to see the destruction ..." said European Commission President Ursula von der Leyen when she visited the affected communities in Belgium last Saturday.
"WE WILL SEE MORE"
"There is a link with climate change, we have to prepare our services for it," said Belgian Prime Minister Alexander De Croo, indicating that both climate change and a lack of preparation have played a role in causing the losses.
Michael Theurer, vice chair of the parliamentary group of Germany's Free Democratic Party, told local media, "The timely warnings of the meteorologists have not been sufficiently communicated to the citizens, neither by the authorities nor by the public broadcaster. The picture presented is one of a considerable systemic failure."
Karl Lauterbach, an epidemiologist and politician of Germany's Social Democratic Party, also urged that lessons should be drawn from the recent flood disaster. "We are just as ill-prepared in disaster protection as we are in pandemic protection," Lauterbach told local media.
"We must now adjust and prepare for the fact that there will be more natural disasters in the future and also regular pandemics. The infrastructure for this must be created and expanded, and civil protection is of central importance here," Lauterbach said.
Jurgen Schmidt, a meteorologist with the German weather information company Wetter Kontor, said that the storm system dubbed "Bernd," which moved slowly over Germany for almost 24 hours, had caused the floodings due to the high amount of precipitation it carried.
The temperature difference between the Arctic and the Equator has become smaller, which is why the low-pressure areas move more slowly, Schmidt explained.
It is "impossible to say whether this event is a consequence of global warming, but it can be stated that such events are becoming more frequent due to global warming," commented Stefan Rahmstorf, professor at the Potsdam Institute for Climate Impact Research.
Rahmstorf explained that the air can absorb 7 percent more water steam per degree of warming and rain it off later. "The increase in days with heavy rains and the decrease in days with weak precipitation are now also well proven in the measured data, especially in the mid-northern latitudes, to which Germany also belongs."
"Until a successful climate mitigation, we will see more and more natural disasters and more and more of this extreme weather, as well as more human losses and economic damage than ever before," the World Meteorological Organization's Secretary-General Petteri Taalas told Xinhua.
"We have to also adapt to climate change. The most important thing is to mitigate climate change, to stop using fossil fuels and also pay attention to our diet," Taalas said.
"Climate adaptation is at least as important as climate protection," said Lamia Messari-Becker, a professor at Germany's University of Siegen.
"We must be prepared for this. These problems include excessive urban sprawl and sealing. Water must be able to seep out and run off. Critical infrastructure, such as energy, water and hospital supplies, must not be allowed to collapse in extreme weather. An early warning system is also needed," she said.